Calendar For Life
Pre-born children need all the help they can get! When one child is allowed to live generations are allowed to live. Your Prolife work and efforts save lives.
Because the world-wide web is a huge information highway, offering low cost access, high speed transport for your Prolife efforts, making them readily available to millions of people.
May your Prolife information reach all people of good will who are concerned for the betterment of men and women and the cultural health of society! Thousands are searching for your Prolife information.
People like you create thousands of Prolife events and activities. You want these to reach a wider audience. The Calendarforlife.org helps do that! Using it can help you save lives.
Because our culture cannot turn away from the faces of these innocent unborn children, crying out for help, who are without guilt, as their lives are sacrificed.
And abortion is not a standalone issue. It's tied up with a whole culture's view on other fundamental social issues. Among these, is marriage, ethical medical research, religious freedom, knowing gender, secularized media group think, etc.
The Calendarforlife.org conducts web processes which assist you, making your Prolife events and activities reach more people.
Upcoming Pro-life Events
Any City - Nationwide
Survivors Campus Outreach Fall 2016 Tour. If you are 18-30 years old and looking for the adventure of a lifetime, look no further! Join the Survivors Campus Outreach for a semester or a year and impact lives across America!
Catonsville , Maryland
Archbishop William E. Lori invites you to the Archdiocese ​of ​Baltimore ​2017 ​Respect ​Life ​Coordinator ​Workshop
Fair Oaks , California
The diocese's respect life ministry is hosting a diocesan respect life gathering on Saturday, Aug. 26 at St. Mel Parish, located at 4745 Pennsylvania Ave. in Fair Oaks. The gathering is open to all (parish volunteers, teachers, young and young adult leaders, etc.) who have a passion for pro-life work.
Glendale , Arizona
Sidewalk Advocates for Life training employs a compassionate, women centered approach to take the crisis out of crisis pregnancies through education, conversation and practical help.
The next training session will be held Saturday, August the 26th of 2017, at St. Helen's Catholic Church, 5510 W. Cholla St., Glendale, AZ 85304,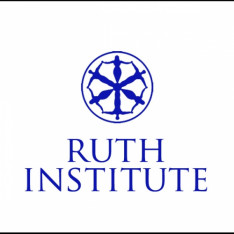 Lake Charles , Louisiana
Join our training program for healing the family and the culture. Heal yourself, heal your family, and heal society using prayer and insights taught by Dr. Jennifer Roback Morse. Author of The Sexual Revolution and Its Victims and former economics professor at Yale and George Mason Universities, Dr.
Pella , Iowa
Pathways of Pella 5K Run/Walk Saturday, August 27, 2016 8:30 A. M. Pella Christian High School
Richmond Hills , New York
Helpers of Gods Precious Infants Brooklyn holds their monthly prayer vigil. Amen I say to you, as long as you did it to one of these my least brethren, you did it to me. The Gospel of life is for the whole of human society. To be actively pro-life is
St Louis , Missouri
The Annual Run for Life & Learning at Creve Coeur Park. Support the St. Louis Friends of Birthright and join us for a morning of fun for the whole family. Funds raised in support of this event are used for education of Birthright clients through scholarships, as well as housing
Any City , Arizona
Bishop Olmsted, in Catholic Sun articles from July and August (this week's edition), has asked the faithful of the Diocese to Pray a special 54-Day Rosary Novena beginning… Monday, August 21 and ending Friday, October 13. On October 13, Bishop Olmsted will consecrate the entire Diocese of Phoenix to the
Holbrook , New York
March For Life New York Banquet Dinner Aug 28th 7:00pm at Villa lombardi's. Joe Scheidler from Pro-Life Action League will be our special Guest speacker. Joe will be recieving the pro-life Life time Achievement Award. Event tickets are $95. Call 631-681-7275 for tickets-limited seating call today!